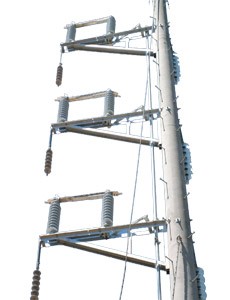 Features:
High quality Porcelain Station post insulator with inherently 

puncture & bird proofs.

Multi-purpose terminal palm (for compression lugs or cable clamps)
Standard Flicker contact fitted
Optional ArcBrek5 interrupters are available for load break application
Multiple styles are available:

– One way 
– Two Way
– In-Line
* If you have any specific enquiries, please do not hesitate to contact with our sales representatives. 
We will get back to you with solutions.
Ratings:
Rated Voltage: 12/24/36/72.5kV
Rated Current: 1250A
Rated Short Time Current (1s): 32kA